With its seamless design and no overlaps…
DuraTop-50 is the pole cap that will outlast wooden T&D and telecommunication poles, and wood pilings and posts. At 70 to 80 mils thick, and with a 3″ lip, DuraTop-50 protects the end grain of wooden poles, pilings, and posts from damage caused by the environment. It has Ovante's UV, chemical, and abrasion resistance, which is backed up by testing at EPRI, by the Alabama DOT, and by Southern Company, Inc. DuraTop-50 is made of the same material as the Storm Greeter coating for steel structures. (see the DuraTop Quick Facts Sheet)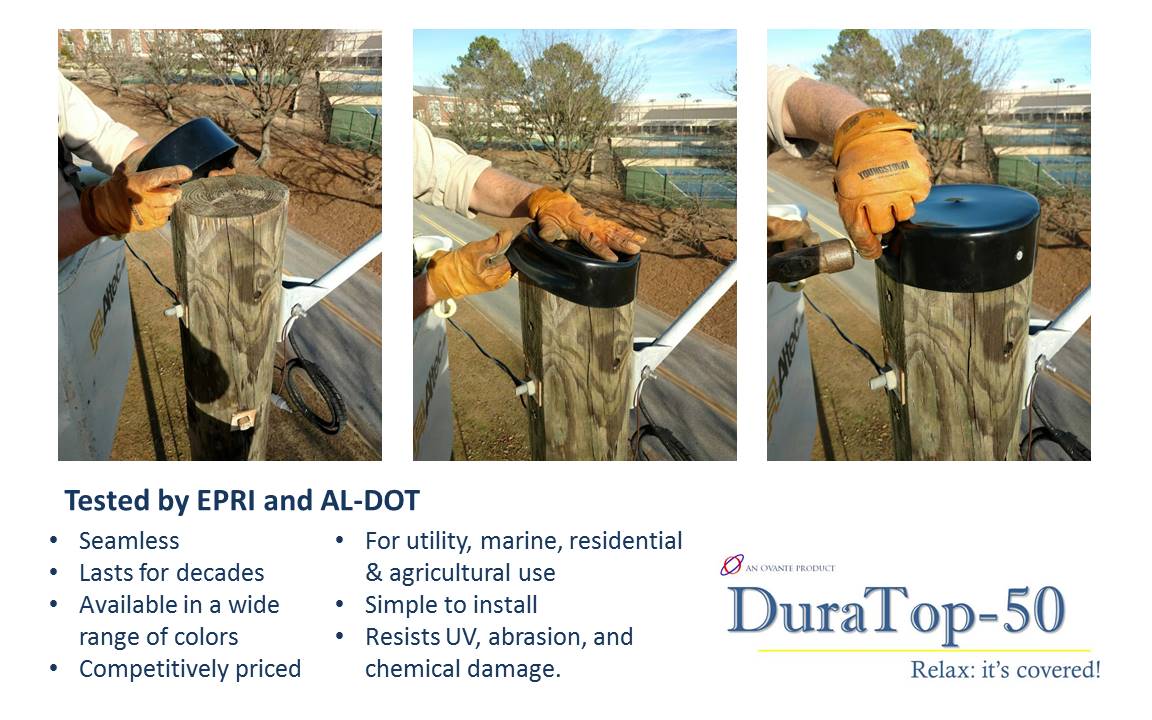 Ovante's DuraTop-50 caps come in sizes from 6″ up to 12″ (in 1″ increments), and 14″. Email sales.service@ovantellc.com for pricing!
In 2011, the Oregon State University Utility Pole Research Cooperative published their 31st Annual Report. In that report, they shared their findings on the benefits of using caps on wooden poles. For 40 months, the wood moisture contents of Douglas Fir pole sections were studied to determine the effect of capping.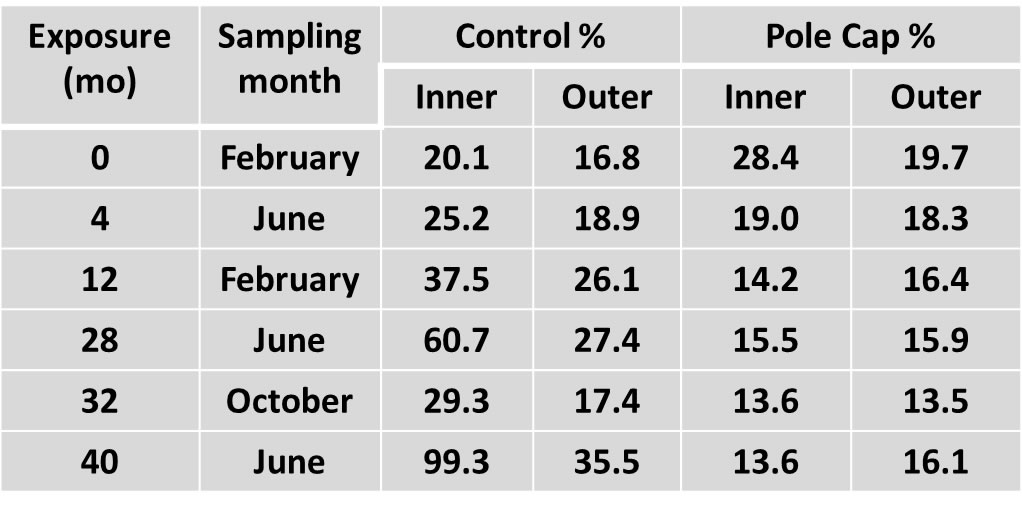 "Moisture levels in capped poles have continued to remain at low levels after 40 months. The levels are within the expected equilibrium moisture content for wood exposed outdoors and far below those required for active fungal decay." – Read the full report.
Installing the DuraTop-50 Pole Cap is simple. It won't tear, and it won't stick to itself or to other caps in the box.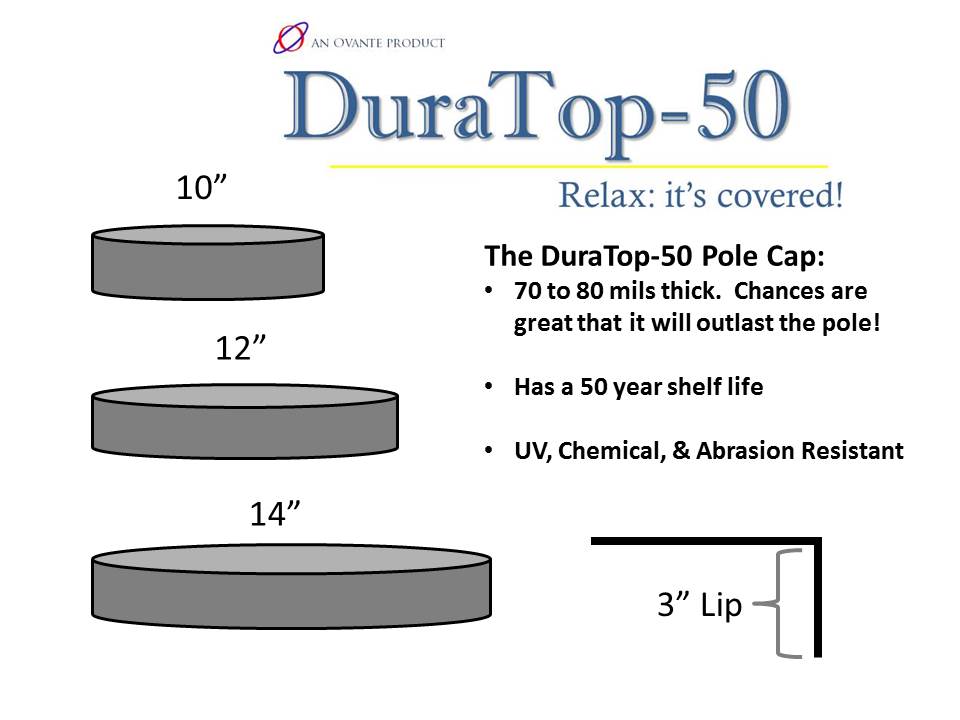 Order DuraTop-50 today!
For pricing information or to place an order, email sales.service@ovantellc.com