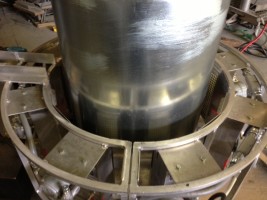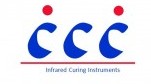 ici – French, meaning 'here' or 'right here'.
Ovante introduces ici:  Infrared Curing Instruments.  ici bridges the technological gap between advanced coatings such as Storm Greeter and the ability to apply them to substrates that are in-service.  Storm Greeter is a resin based coating.  When exposed to heat, those resins swell, fusing with adjacent resins to form a non-porous skin.  It is inert.  Having been tested by EPRI, the Alabama DOT, and independent labs with favorable results, Storm Greeter will allow industries to assume less corrosion risk through greater predictability.
How does ici bridge the gap?
ici utilizes infrared generators arranged to best take advantage of the substrate's profile.  The resins in Storm Greeter react readily to infrared, causing them to fuse faster at a lower temperature.
Corrosion, risk, and asset management is improved when an aggressive coating such as Storm Greeter can be applied to in-service substrates.
the heat generated by ici is contained within the field of application, making the handling of ici easy.
ici is portable, lightweight, and cost effective, reducing labor and time.
ici uses propane as its fuel, making it economical and simple to use.
ici is powered by a 12 volt system, meaning that it can be operated from a utility vehicle or on the factory floor with ease.
ici can be mounted to a tractor or the boom of a utility vehicle, further reducing set up time.
ici can be configured to work with substrates of almost any shape and size.
ici generates between 24 and 60K BTUs to operate, compared to 180K BTUs for a conventional gas oven or 25KW for an electric oven that would perform the same work.
ici will save time and money when used in the field or the factory.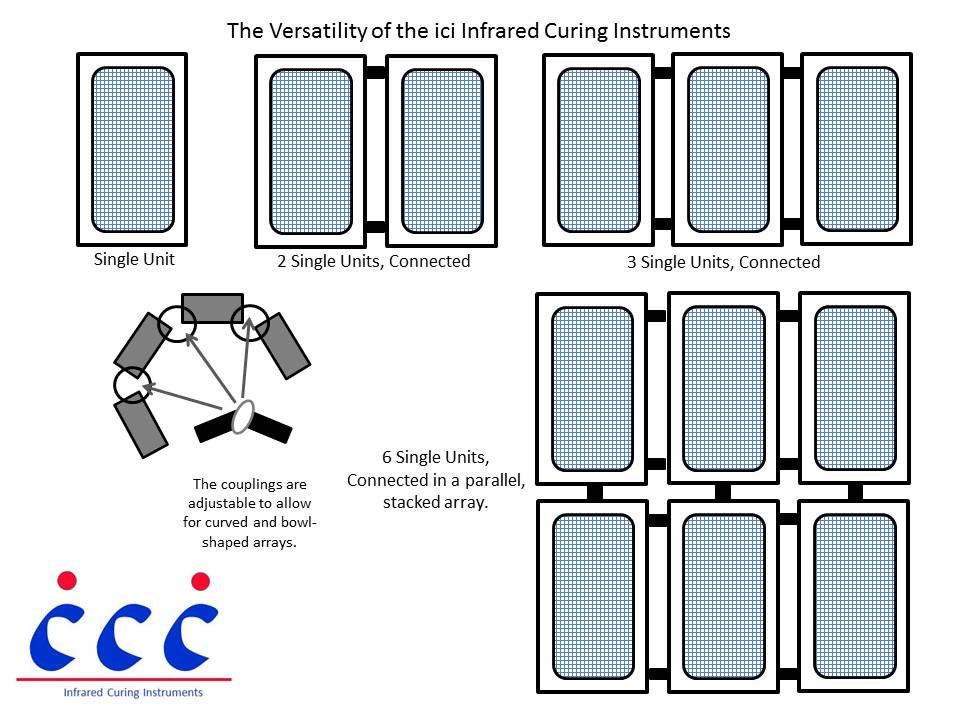 Coatings that require heat to cure, or that cure best with heat, benefit from ici because the infrared works faster and penetrates to the substrate.
For more information on ici, to request a brochure, or to purchase ici, email us at sales.service@ovantellc.com, or dial 334-363-9558.