Involved & Committed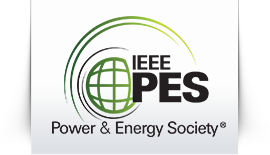 Ovante is involved in the National Association of Corrosion Engineers, (NACE) and in the IEEE Power & Energy Society.

Jon H. Brasher, President & Chief Technical Officer of Ovante, Chairs the IEEE/PES WG12 committee charged with the "…development of a Joint NACE/IEEE Standard for Below-Grade Inspection and Assessment of Corrosion on Steel Transmission, Distribution, and Substation Structures".
Jon also serves on NACE STG 41 subcommittees tasked with developing standards for "Minimum Performance Standard for Above-Grade (TG 441) and Below-Grade (TG 442) Corrosion Control of Original Equipment Transmission, Distribution, and Substation Structures by Coating Systems".

Ovante's involvement in these areas allows the research and development corporation to keep up to date, not only with policy developments, but also with technological advances. Ovante is committed to staying on the leading edge of development.