Storm Greeter: the award-winning coating
Whether it's molded parts, peel & stick, or hot-dip applications, Storm Greeter coatings are ideally suited for the utility and energy, transportation, defense, agriculture, and marine industries.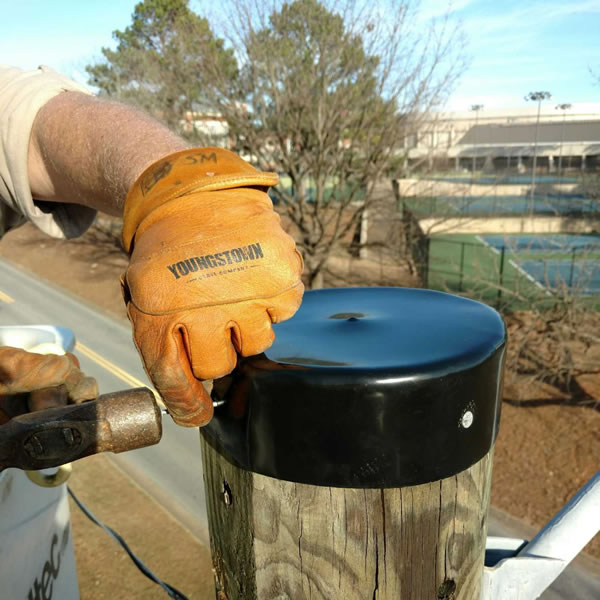 Storm Greeter constantly protects your assets—even while paint is being repaired or replaced.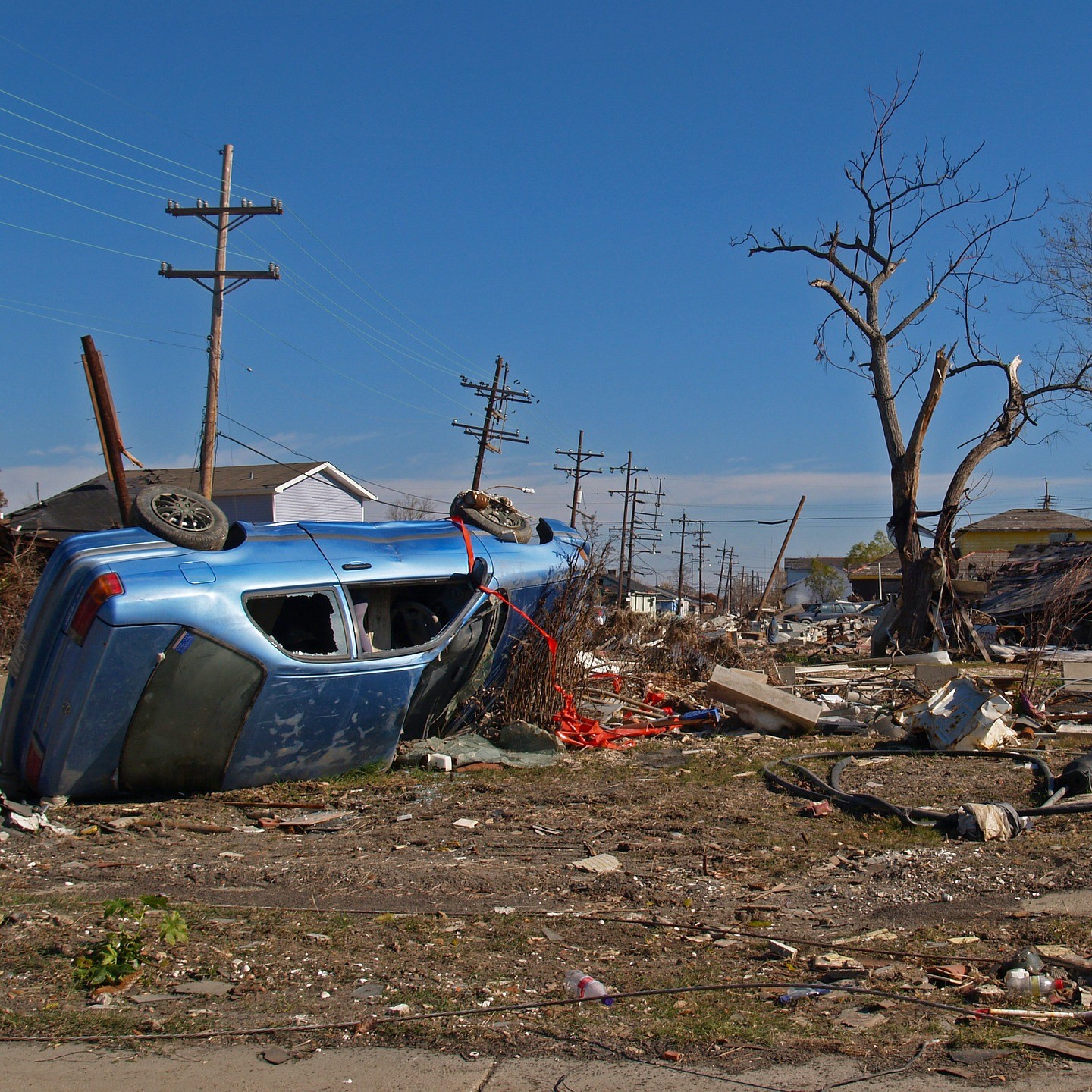 Rust played a key role in the destruction caused by Hurricane Katrina.
"There's got to be a better way."
In one respect, the construction and rebuilding after Katrina failed before it even got started. 
Rusting, or rusted out, hurricane ties and joist hangers played a key role in the horrendous destruction caused by high winds. 
In the rebuilding effort, all of the galvanized steel construction components such as joist hangers, hurricane straps and ties, and reinforcing straps should be coated to stop corrosion and ensure the structure stays connected, even through a hurricane. 
Such risk mitigation will reduce major storm costs and reduce total settlement costs by the insurance industry.  How can we say this with such certainty? We can say this because within a few weeks after reconstruction began, brand new, galvanized construction components were observed to be rusting…
Increasing Predictability, Reducing RIsk
"The Storm Greeter product line should be a welcome addition to the building industry, especially in coastal areas, lakefront locations, and other corrosion-prone environments. On coastal homes, structural fasteners such as bolts, hurricane straps, joist hangers, sheathing clips, etc. begin to take a corrosive beating from the day they are installed, especially in pier foundation buildings along the beaches. These buildings become weaker with time as these exposed fasteners deteriorate. I have seen many buildings less than 20 years old on which the hurricane straps designed to hold the first floor framing to the foundation have completely rusted through, leaving the building much more vulnerable to high winds than the owners were aware! Use of extremely corrosion-resistant fasteners such as the Storm Greeter line of products is a great step toward protecting the building's integrity for the long term."
"Metallurgically, the Storm Greeter product is far superior to the standard construction component due to the ability to resist corrosion; both from environmental factors (air and moisture) and from dissimilar metal contact. The polymer coating isolates the structural component from the effects of corrosive influences while preserving its structural integrity for years to come. The condition of the Storm Greeter product following an aggressive comparative corrosion test (ASTM G85 Annex 3) was virtually pristine, while the standard construction component (in this case a hurricane strap) appeared on the verge of failure. The corrosion protection afforded by the Storm Greeter product, particularly in high humidity and coastal regions, is invaluable – both to the homeowner and to the construction professional."
"Blume Construction has been building custom homes on the Alabama Gulf Coast for over 25 years. We are always searching for better products to use in this high wind and salt environment. In June of 2007, I installed [a Storm Greeter] hangar on my boathouse where it was submerged in salt water at high tide and exposed to the air at low tide. After one year of this abuse, [Storm Greeter] shows no sign of rust or failure. In fact, the hot-dipped galvanized nails securing it to the pile have completely rusted. I will definitely use Storm Greeter straps and hangers on my next job."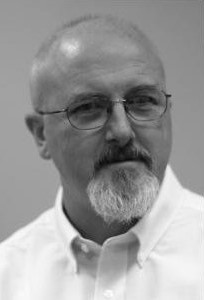 President & Chief Technical Officer